Instant Detox Ion Foot Spa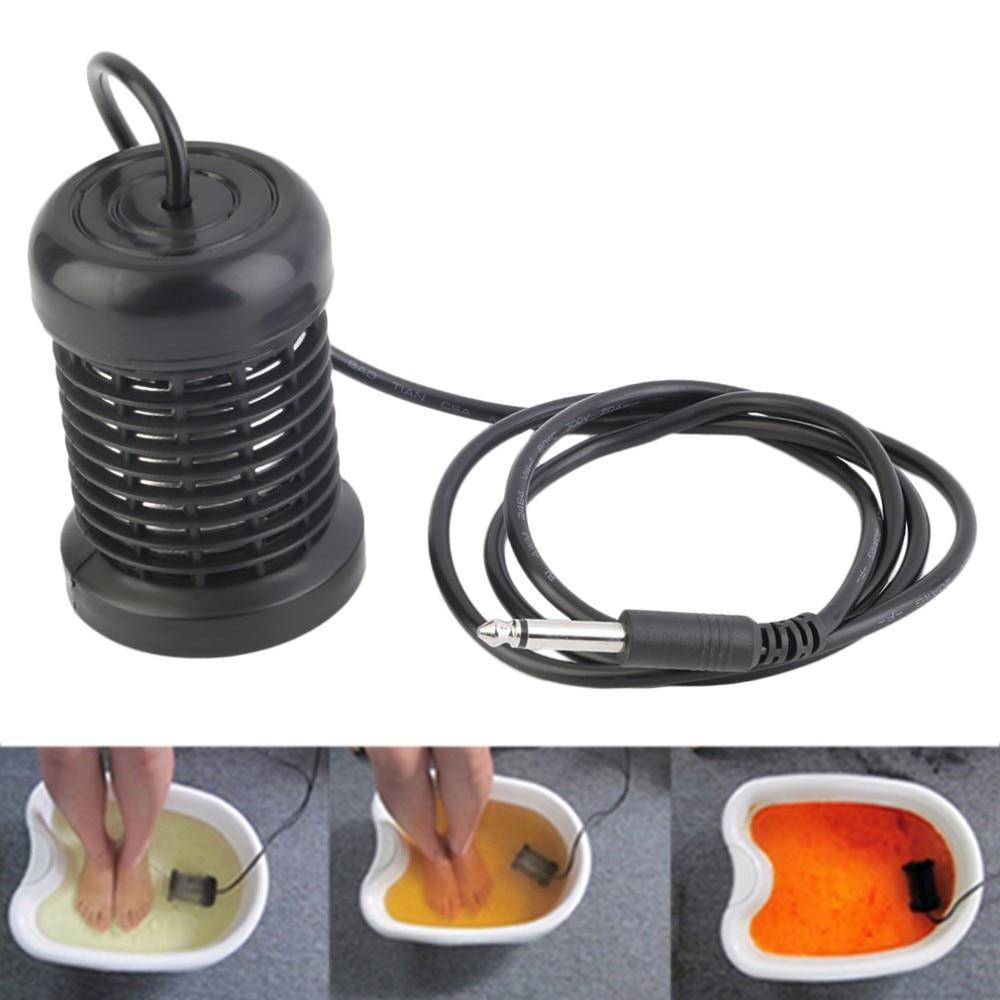 Heal various health problems e.g. swelling, pain, inflammation, insomnia

Get rid of toxins, fluids, chemicals, radiation, pollution etc.

Encourage a better flow of blood circulation

Prevents blockage of the lymphatic system

Improves metabolism & favors weight loss

Purifies your body effortlessly
"... Super easy to use. I use for 20 minutes a day and I feel great! "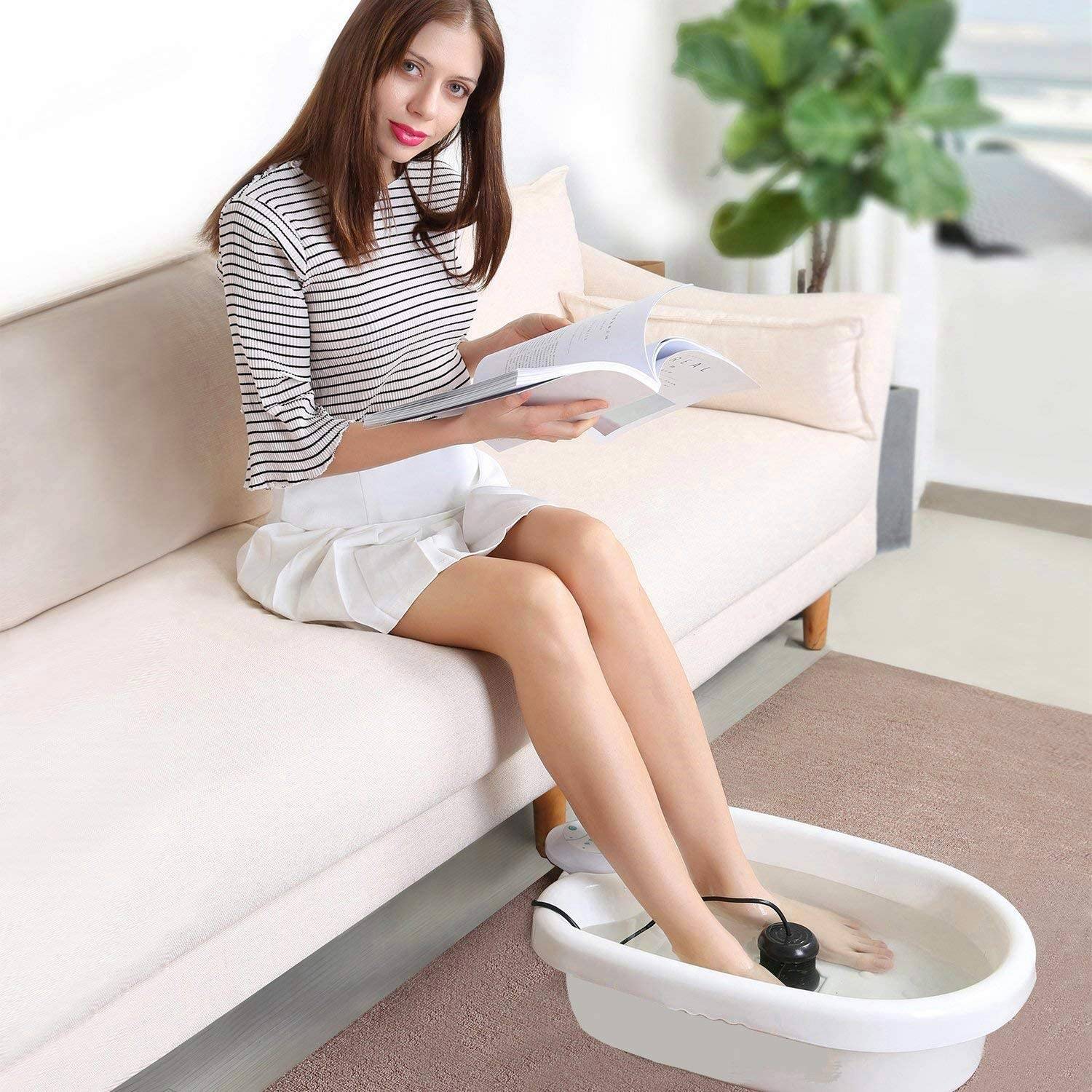 The ultimate solution to heal body swelling & pain in a relaxing way – Instant-Detox Foot Spa improves both physical & mental health in just 20 minutes.

100% No-Risk Money Back Guarantee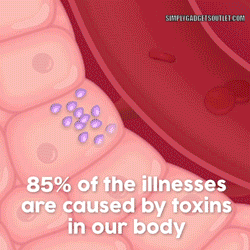 Based on the mechanism of a reverse osmosis system, Instant-Detox Ion Foot Spa works by charging water in a foot tub with positive ions to draw out negative ions, where most toxins accumulate. The positive ones will then bind with the negative ions and remove them along with toxins & fluids for good. As a result, you will notice the changing color of the water as these are different types of impurities released from your body.
This professional detoxification treatment will provide you with instant benefits like increased energy, better sleep & relieved pain, while the symptoms of swelling & inflammation will be improved in the long run. As our feet play a vital role in regulating our body temperature and encouraging blood flow, your overall health will also be enhanced.

100% No-Risk Money Back Guarantee
FREQUENTLY ASKED QUESTIONS
How many times can you use the array before replacement?
Each Ion Array can be used 20-40 times
Can I use any tub/bucket with this or does it have to be attached to a specific tub?
You can use any tub/bucket for this.
What type of salt can I use and how much should i use?
You can use Epson Salt.
Use 0.5 oz or 1/8 teaspoon of salt per session
How often can you use the machine
We advise that you use it 20 minutes every other day.
What the difference between the complete set and just the ion array
The Complete set includes:
1 x Controller Unit
1 x Power Adapter
1 x Ion Array
The ion array is a replacement unit
How will my body react? What does the color change represent?
Please understand everyone is different. That means everyone will have different results
There is oxidation between the ion water module and the saline solution, which will give a light orange/yellow hue, without any body parts being in the water. Regional chemicals and minerals in tap water will also vary, causing distinctive coloration in different parts of the world.The water color will change even if you don't put your feet in the water. This is NORMAL

At the end of the day its how you feel after!!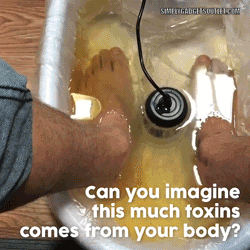 1. Pour warm water (85 F- 105 F) into the tub. Have enough water to cover your ankle.
2. Add 0.4-0.6 Oz of Salt
3. Hook up the power cord and the ion array to the main machine.
4. Put the ion array into the water, press the power button.
5. Put your feet into the water to start detoxing, the default time is 30 minutes
Notice:
If the alarm sounds even when you add no salt, try using different water
FREQUENTLY ASKED QUESTIONS
Where do your products come from?
We only source merchandise from socially responsible businesses with ethical manufacturing practices.
We are a worldwide brand and our products are manufactured in in different countries around the globe.
Will my order get to me without any issues?
We use USPS (United States Postal Service), FedEx and DHL and other services depending on where the package is coming from for deliveries inside the United States and abroad. We cannot provide any customs clearance estimates, but in most cases, shipments may spend anywhere from one to three days in customs.
What about shipping and delivery?
Our fulfillment partner fulfills orders within 1 - 3 business day (Mon-Fri), a timeline which does not include Weekends or Holidays. Please remember that the delivery of your order is the responsibility of the shipping carrier (USPS, Fedex, DHL).
Right now we are seeing delivery times of 10-15 days.